Product Lists
The following are the flagship products among many others:
Pest Control
We provide fumigation services against the following pests, either by baiting or spraying where applicable:
Common house pests on six months guarantee
Beetles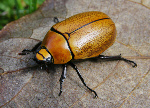 Silver fish
Cloth moth
Weevils
Termite Control
Post- constructional termite treatment – 

5 years guarantee

Pre- constructional termite proofing – 

12 years guarantee
Quality Control Policy
We do pre-treatment evaluations to ensure that treatment is done using the correct method and we also do post-treatment inspection to assess if the pests have been completely eradicated. Since we use the recommended chemicals, we do not worry about a second treatment because we are guaranteed of only one treatment. Our policy is guaranteeing you a pest free environment after treatment.
Fumigation & Pest baiting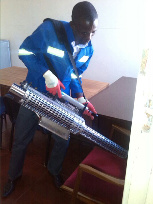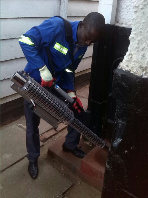 Fumigation
Guaranteed fumigation services; cockroaches, termites, bedbugs, carpenter ants, houseflies, rats, mice, fleas, bees, mosquitoes, houseflies, etc. We guarantee all our services and we have lots of references. We use registered chemicals according to manufacturers' instructions. All our services have long term guarantees and we have a lot of references. All our operators are highly qualified and trained and our evaluations are competitive.
6 months guarantee on all common house pest
5 years guarantee on post-constructional termite treatment
12 years guarantee on pre-construction termite proofing
All jobs to be done outside Harare will attract a reasonable transport charge
All quotations & estimates are done for free.
Pest Baiting
We use the following products where appropriate:
Rodents – block baits & gel paste;
Cockroaches – gel baits;
Flies – traps
Residual Spraying
We use residual spraying to eliminate all crawling pests and other winged insects like mosquitoes, flies and moths. There are all in liquid formula.
This is done using either a fogging machine or a knapsack sprayer where appropriate.
Price: + $25
Pre-/ Post constructional termite proofing
Termites: A termites mouth is capable of tearing pieces of woody material. This ability is what causes concern in human dwellings. Their feeding habits are capable of causing costly damage to property. House foundations, furniture, shelves and even books are all possible feeding sites for termites. Small steps make a big difference in termite prevention and sustaining an effective termite treatment plan. Start by eliminating moisture conditions and termite food around your home.
Control methods: Drenching, fogging
Post-constructional termite treatment – 5 years guarantee.
Pre-constructional termite proofing – 12 years guarantee
Minimum charge is $ 60.00.
Estimates and evaluations are done for free
Price: + $ 60.00